The Properties of Thermoset Composites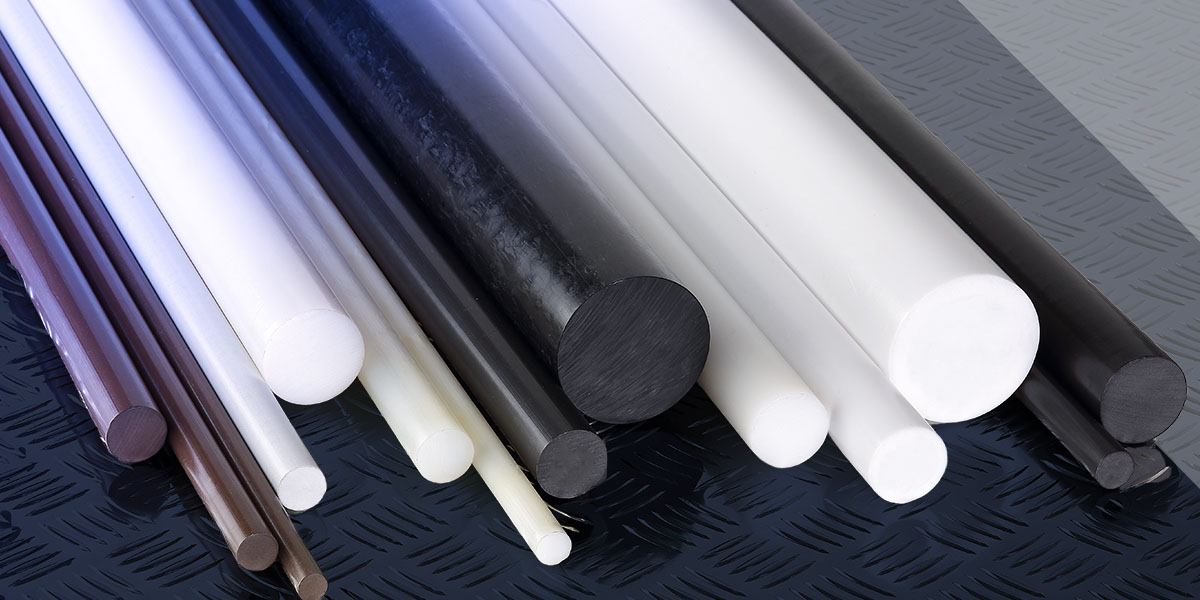 Thermoset composites are critical to many applications due to their numerous benefits. The properties of composites can be formulated to suit their intended use, making them a flexible and versatile alternative to more limited materials. The global thermoset composites market is expected to reach $93.3 billion by 2030 as more users opt for suitable replacements and the current demand continues to rise.
Understanding the various properties of different composites is essential to selecting the appropriate option for your application. With composites and many applications, a brief overview is an excellent starting point.
What Are Thermoset Composites?
Thermoset composites combine a thermoset polymer with fibers such as glass, fabric, or carbon. After initial exposure to heat, they are set in their physical and chemical properties, providing impressive durability and structural integrity. They can outperform metal materials in many settings and are attractive for various applications due to their high strength-to-weight and resistance to heat, corrosion, and moisture.
They are used across industries, ranging from semiconductors to industrial applications. Their high strength and stiffness make them suitable for challenging environments. The properties of thermoset plastics vary, depending on the composite and application, and selecting the most appropriate material is critical to achieve the desired result.
Common Thermoset Composite Properties
Thermoset composite formulas can be adjusted to provide certain properties and meet the intended use. Each formulation exhibits unique properties that make it an ideal choice. Some common composite material properties include:
Heat Resistance
Thermoset composites show no changes in high and dynamic temperatures, making them ideal for cookware, automotive, and aerospace applications. Many have excellent insulating properties, withstanding high-temperature environments and enabling users to handle hot materials.
Glass silicone laminates like G-7 offer better strength in higher temperatures, up to 428 degrees Fahrenheit. It also has low smoke evolution, meeting the needs of class H insulation.
High Strength-to-Weight Ratio
Numerous applications require strength and durability from low-weight materials. Thermoset composites like the G-10 epoxy-fiberglass composite are durable, lightweight, and chemical and ultraviolet (UV) resistant. It has various applications, like electrical, weapon accessories, and energy. However, this composite shines in applications that require lightweight strength, such as light aircraft and marine equipment.
Durability
Most thermoset composites are exceptionally durable due to their interlinking molecular structure and chemical compositions. Many are chemical and UV-resistant, which makes them a superior choice for a multitude of applications. The durability of different composites depends on the environment, intended use, and several other factors. The most common composites exhibit durability in applications such as gun accessories, knife handles, and marine equipment such as boat gulls and covers.
Flame Resistance
Thermoset composites can be formulated for flammability performance, providing impressive heat, flame, and arc resistance. They are ideal for various applications, including electrical insulation, slot wedges, and switchgears. These composites help slow fire spread, and many boast chemical resistance. Some common flame-resistant thermoset composites include:
UV Stability
Outdoor applications require resistance to UV light to ensure color fastness and integrity. G-10 is perfect for applications requiring exposure to the elements. It's typically more robust than other synthetic materials and resistant to corrosion, chemicals, heat, and UV light. It can withstand significant wear and tear but is better suited to applications with temperatures under 284 degrees Fahrenheit.
Corrosion Resistance
Thermoset composites do not contain metal and perform well in corrosive environments. They are resistant to moisture and oxidation — the principal catalysts for corrosion. Phenolic material is produced by coating a layer of paper, cloth, or glass with phenolic resin, heating it, and putting it under pressure.
G-3 glass phenolic laminate is moisture- and corrosion-resistant and works well for applications requiring high heat resistance. It's an excellent choice for fabricating acid-resistant components. However, corrosion resistance is universal among thermoset composites, so selecting the right one for your application requires additional parameters.
Chemical Resistance
Thermoset composites resist many industrial solvents and corrosive chemicals, making them suited for industrial plants, food processing, automotive, and marine environments. For example, G-10 and G-11 glass epoxy resists dimensional change, flow, and chemicals. Glass melamine composites are known for their resistance to alkali solutions, and phenolic plastic is often used to manufacture acid-resistant parts.
Non-Magnetic
Due to the lack of metal in thermoset composites, users can rely on them around magnetic and sensitive electronic equipment. Their composition does not interfere with radio and microwave transmissions, making them perfect for advanced control systems and other applications.
Low Water Absorption
Water absorption can damage materials in several ways, from dimensional changes to degradation of mechanical properties. Different thermoset composites absorb water at various rates, as some are unlikely to come into contact with moisture, and others operate in wet and humid environments. Glass epoxy laminates G-10 and G-11 offer excellent insulation and high mechanical strength in wet and dry conditions as these laminates do not absorb water. They are ideal for high-voltage insulation and isolation.
Dimensional Stability
Dimensional stability is the ability of a material to retain its original shape and dimensions through manufacturing, storage, and use. Some thermoset composites offer high dimensional stability and tensile strength, including:
Glass epoxy laminates: FR-4, FR-5, G-10, and G-11 are suitable for applications requiring high dimensional stability. G-11 is expressly noted for its mechanical strength and resistance to dimensional change.
Glass melamine laminate: G-9 glass melamine has good dimensional stability and high mechanical strength, even in challenging conditions.
Find the Right Thermoset Composite With Atlas Fibre
Thermoset material properties differ depending on the application, and selecting the most suitable option is essential for the safety and efficacy of various projects. Atlas Fibre has the most extensive stock of thermoset materials in North America. Whether you want maximum strength and durability, heat and flame-resistant properties, or a high strength-to-weight ratio, we can often fill and ship your order on the same day if you order before 1:00 p.m. CT.
Feel free to contact us today to learn more about our fast lead times and wide selection of thermoset composites and other materials, and our team will get back to you to answer any questions within 24 hours.